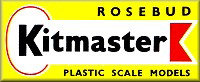 Kitmaster Model Railways
Logos and Box Details
Box background colours

Logo Colours

Green/Yellow background
Yellow/Green background

OO/HO Box Logo
Original Royal Blue
Later Royal Blue and then Navy Blue

TT Box with Light Blue background
Yellow TT Box Logo

Type 1 Instruction Sheet Logo
Type 2 Instruction Sheet Logo

Type 3 Instruction Sheet Logo
Logo from the Humbrol Colour Chart

1960 Trade Catalogue Logo
1960 Trade Catalogue Price List Logo

Logo moulded into a Kit
Logo moulded into a later Kit

French Coach Kit moulding
Logo without the Rosebud name
Used on the Nabisco promotion kits



Logos from the New York Hudson Locomotive Kit parts
Top from the Locomotive moulding, bottom from the Tender moulding
This shows that even at the end of production the Logo was not consistent.

The early box legend above was incorporated as part of the Logo on later models and with a legend stating the Scale.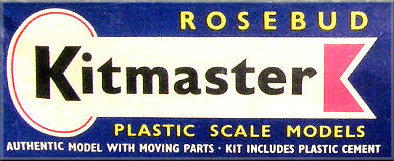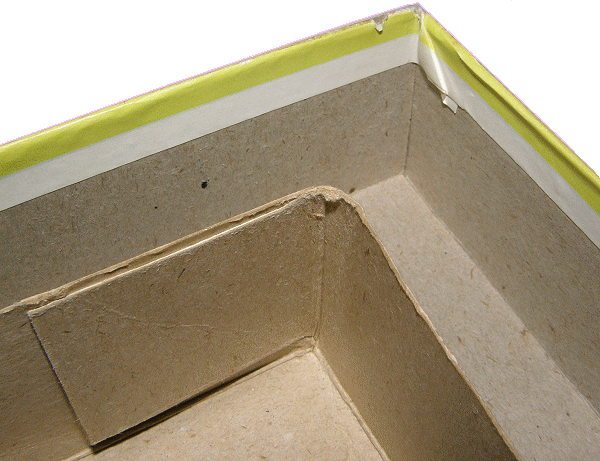 The two types of boxes. The outer box above is the original card box lid covered with printed paper. Inner box is the later card box lid with a printed outer surface.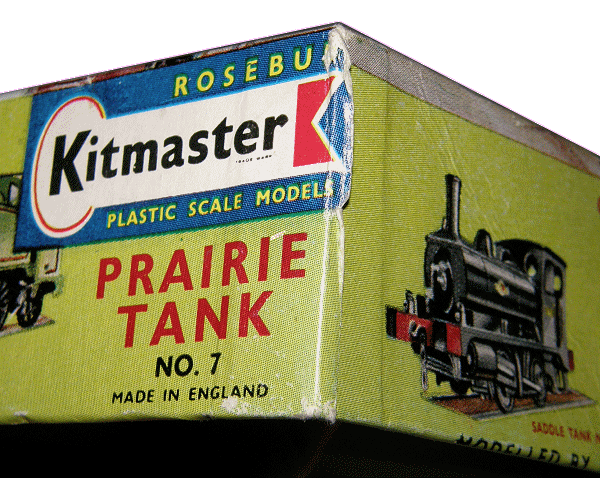 The printed paper covering was quite often not glued in position properly on the cardboard lid, as in the example above.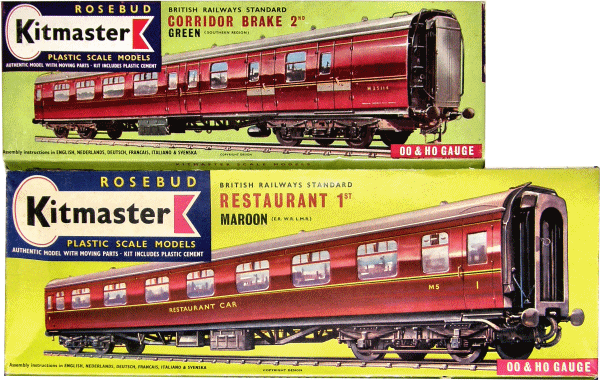 There were a variety of box sizes and the same type of kits could be found in a variety of sizes. The above photo is an example of this.